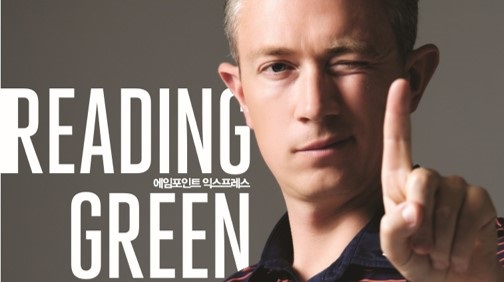 The Future of Green Reading with AimPoint Express
What's everyone doing with their fingers on the greens these days?
It's a new green reading system called AimPoint Express which is helping players like Adam Scott, Stacy Lewis, Lydia Ko, Hunter Mahan, Charles Howell III, Ben Crane, Daren Clarke, Kim Ha Neul, Brain Guy, Anna Nordqvist, Aza Munoz, Beatrice Recari and Steven Bowditch to name a few, to improve their ability to read greens, and this new system is still not yet a year old.
Developed by Mark Sweeney, the Express system came about in an effort to simplify the popular original AimPoint system for junior golfers, but very quickly Mark Sweeney realized that this was a system all levels of golfers, including the best in the world, could use.
"I've been teaching green reading for eight years," Sweeney said.  This technique has gone viral all around the world quickly because it's such a simple read. There's only one thing you do: you get your side slope, get your picture, and then you go. No walking around and no squatting down.  It has become so popular so quickly many are saying it will become the standard method of reading a green.
It wasn't long ago that golfers used to quantify their yardage from the fairway by sight.  Fast forward to today; laser range finders and GPS units are common place, even after much resistance by the golf community when first introduced.
Up until recently, all players have had to learn green reading through sight, and trial and error, but now, AimPoint Express can make picking your line as easy as finding your yardage with a GPS unit.
Adam Scott is a great example of the impact of the system.  He had climbed as high as world number 1 during 2014 largely by improving his putting. Looking at the "Putts Gained" stat it is clear to see Scott's improvement; he was 186th in 2010, 142nd in 2011, 148th in 2012, and 102nd in 2013.  But since March-when he started using AimPoint Express, he has jumped into the top 15.  Although data cannot tell us how much of Scott's improvement is due to better reads, the Aussie has an opinion:
"It's huge.  Just look at my putts gained; it is something I feel is very valuable. This can be very effective, very quickly. I believe it's the way to read a green. So I've been doing it since The Honda Classic, and my putting has been very good. My putting starts to look good this year, maybe the best I've ever been"
You might be thinking that surely the best Tour Professional and their caddies know how to read greens.  Well, new research by Mark Broadie and Columbia business school Ph.D. student Dong Wook Shin indicates that about 40 percent of the strokes Tour pros lose on the greens is due to green reading errors.  So if the best players in the world are misreading 40% of their putts, what about the rest of us?  The reality is that most of your putts are missed before the putterhead ever moves.  Instead of going to work on your putting stroke to make more putts, you might want to think about your ability to read the green.
The System
For putts of more than 5 feet, AimPoint certified coaches teach students to measure the side slope on a scale of 1-10, with 1 being very flat, and 10 extremely steep (Normally max 7).  Depending on the slope you feel, you hold up the same amount of fingers and the visual point your see will corresponds to the actual break you'd get.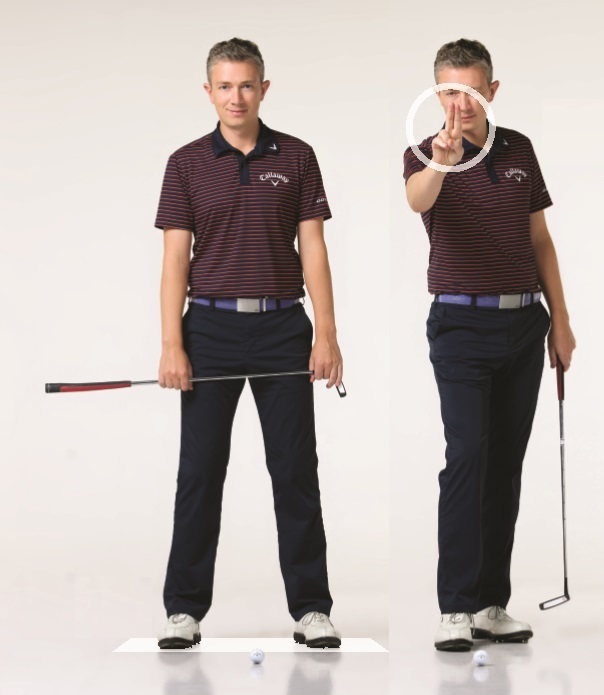 There is a little more to it than that. Certified coaches will teach each student how to personally calibrate how much they need to bend their arm. This is essential, as green speeds will change, and individual players will have different arm lengths and finger sizes.
The system also teaches students to use their feel of the slope to give an exact aimpoint for short putts, long putts, and S lines.
So now you know that there is a system to stop the guessing involved in reading a green, and when you are watching the golf on TV, and you see more and more players holding up their fingers, you will know what they are doing, and why.